Opera offers a scrumptious gourmet experience of crisps with its distinct thinness, perfect taste of inimitable flavours and added crunchiness. The eight distinct flavours are a balanced combination of well-seasoned ingredients prepared in olive oil, which contributes immensely in achieving that delightful taste that is so unique to our crisps.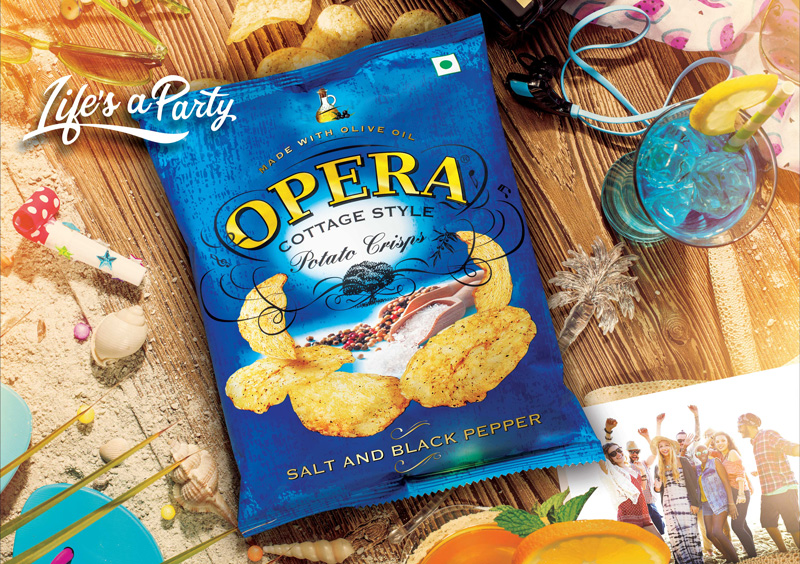 Facebook Feed
Opera Kettle crisps are made for serious snacking, each pack of Opera is hand made to retain its real flavor. If you are looking for a taste that is less ordinary, mouth watering and authentic, Well then its time to reach for a pack of Opera Crisps
Opera Crisps added a cover video.
August 19, 2017 at 11:44am
Opera Crisps
August 18, 2017 at 1:51pm
Opera Crisps
August 17, 2017 at 2:06pm
Twitter Feed

August 18, 2017 at 10:52am
Opera #PiriPiri crisps' is giving everybody a #spicy fix! Are you up for the challenge? #LifeIsAParty https://t.co/DpdunukAKA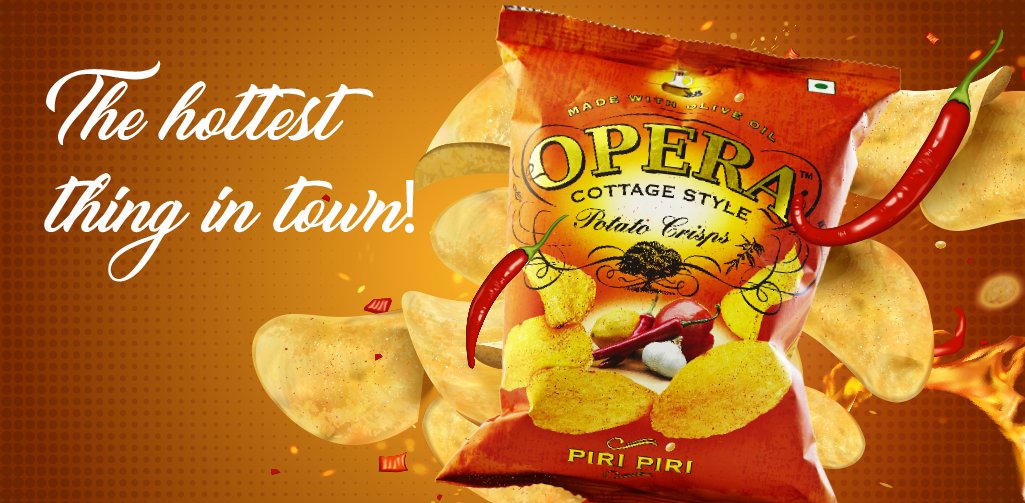 August 17, 2017 at 11:06am
We #dance to the #beats while Opera crisps' turn on the #heat! They're here to bang you with the #flavor of your choice. #LifeIsAParty https://t.co/yj2D75vHph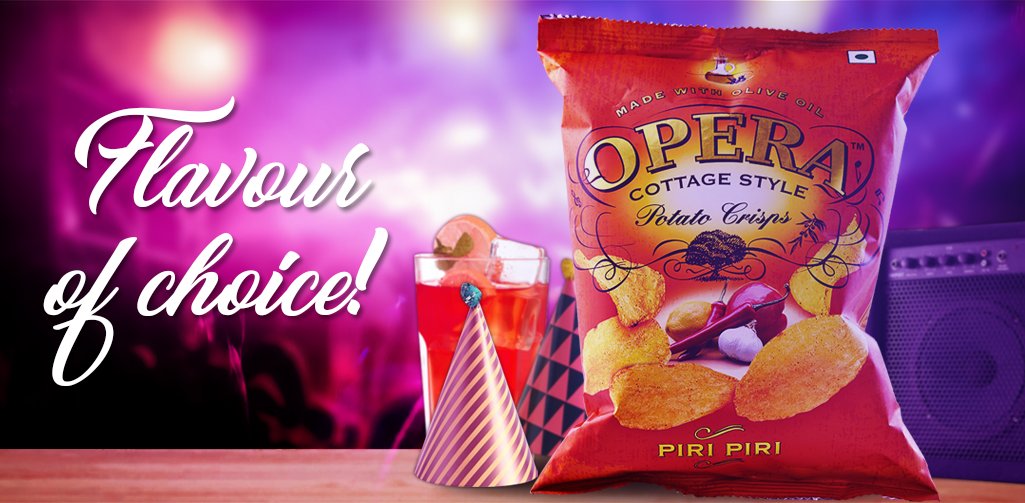 August 15, 2017 at 6:38am
This #IndependenceDay, don't sway right or left, eat @operacrisps till out of breath! #HappyIndependanceDay #IndiaAt70 #LifeIsAParty https://t.co/zuPixndzEn